Introducing, Reusable Female Urinal!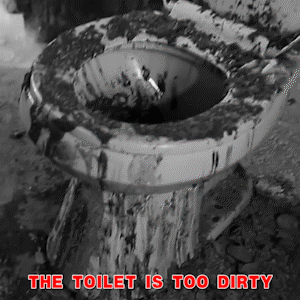 Our Reusable Female Urinal will allow you to stand up and do your business without worrying about overgrown jungles, snowy winters, and dirty toilet seats. This enables women to stand and urinate, avoids contact with public sanitary appliances, and better maintains personal hygiene.
FEATURES:
💜 Ergonomic and Splash-Proof Design - It adopts a curved design that fits the female body; a large-radius structure design to effectively prevent urine from spilling; a funnel design for liquid discharge, enables women to stand and urinate without squatting. No Leak - No Spill - No Backsplash - No Overflow - No Mess. Compatible with pants and outdoor clothing and gear as well.
💜 Durable and Reusable -  Made of food-grade silicone, free from harmful substances. It is odorless, soft, skin-friendly, and has a good waterproof function.
💜 Easy to Use and Clean - Just make sure that the funnel is tilted downwards. After use, just pour out the urine with soapy water. Its foldable design will surely make it easy for you to put it in a pouch or in a dust-proof bag so you can use it anywhere and anytime!
💜 Discreet and Hygenic - Ideal for public toilets, road trips, camping, hiking, airport toilet, railway, highways, and outdoor. It also perfect for women with injury, joint pain, or pregnant women.