Interactive Fun For Your Furry Friend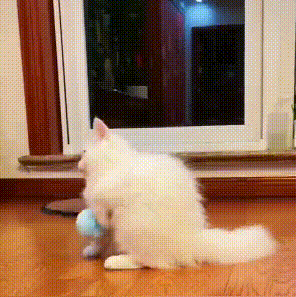 FEATURES
✅ Cats Go Nuts – Make play fantastic with the 3 fluffy plush ball toys. The cat toys make lifelike animal chirping sounds once playtime begins, beckoning every bat, bite, chew, and chase! The 3 animal sounds are frogs, cricket, and birds chirping respectively. The balls keep quiet when left alone to save battery power.
✅ Built To Last – Pets are famously cute AND messy. Luckily, the 3 cat toy balls are made from durable and highly resilient EVA materials which endure each aggressive wrestle; Plus, EVA materials are soft and safe for cats. And the built-in batteries make each cat toy ball last 10,000 times of chirping.
✅ Catnip Can Be Added - Open the lid, you can add catnip to the ball, which can attract the cat's attention.
✅ Cozy Companion – Fix your fur baby blues with the 3 ball toys! Soft and interactive, your catnip toy keeps your cat active and occupied even when their favorite human's engaged or away.