6 in 1 Multi-functional Stylus Pen
The handiest pen in 2020! More practical than you think!
This multi-tool pen is a revolutionary stylus pen that is a must-have for IT professionals, home improvement geeks, and anyone who likes to be prepared with a couple of cool tech gadgets on them at all times.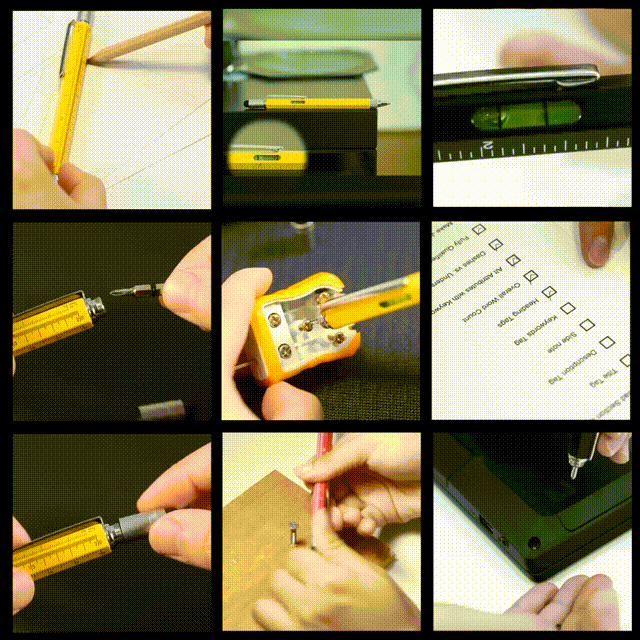 Each mini 6 in 1 tool kit is built from strong aluminum so you can use it at home, at the office, or at the site. Add it to your hand tools, home improvement supplies, or office gadgets.
FEATURES:
ALL-IN-ONE TOOL SET - The tech tool pen comes with 6 very handy functions, a stylus with a refill, level gauge, ruler, slot and cross screwdriver, touch screen stylus write smoothly. It combines all your most useful functions for the ideal all in one.
EXPERTLY DESIGNED MINI TOOL - Stylus pen in unique twist action design, the pen body is made of plastic, lightweight and portable, with all sturdy parts that will not easily loosen or break, 6 in 1 multitool is a utility pen for your life and work.
BUILT-IN STYLUS FOR ALL YOUR DEVICES - The ergonomic shape allows you to easily use the stylus pen features on all of your touch screen devices comfortably. PERFECT FOR IT PROFESSIONALS to use for tablets or smartphones and have all the multi-functions needed for repairs within easy reach.
AMAZING HIGH-QUALITY CONSTRUCTION - Expertly machined from extra strong aluminum. With all sturdy parts that will not easily loosen or break.
SPECIFICATIONS:
Item Weight: 0.48g
Product Dimensions: 6 x 0.4 x 0.4 inches
Colors: Black/Blue/Yellow/Silver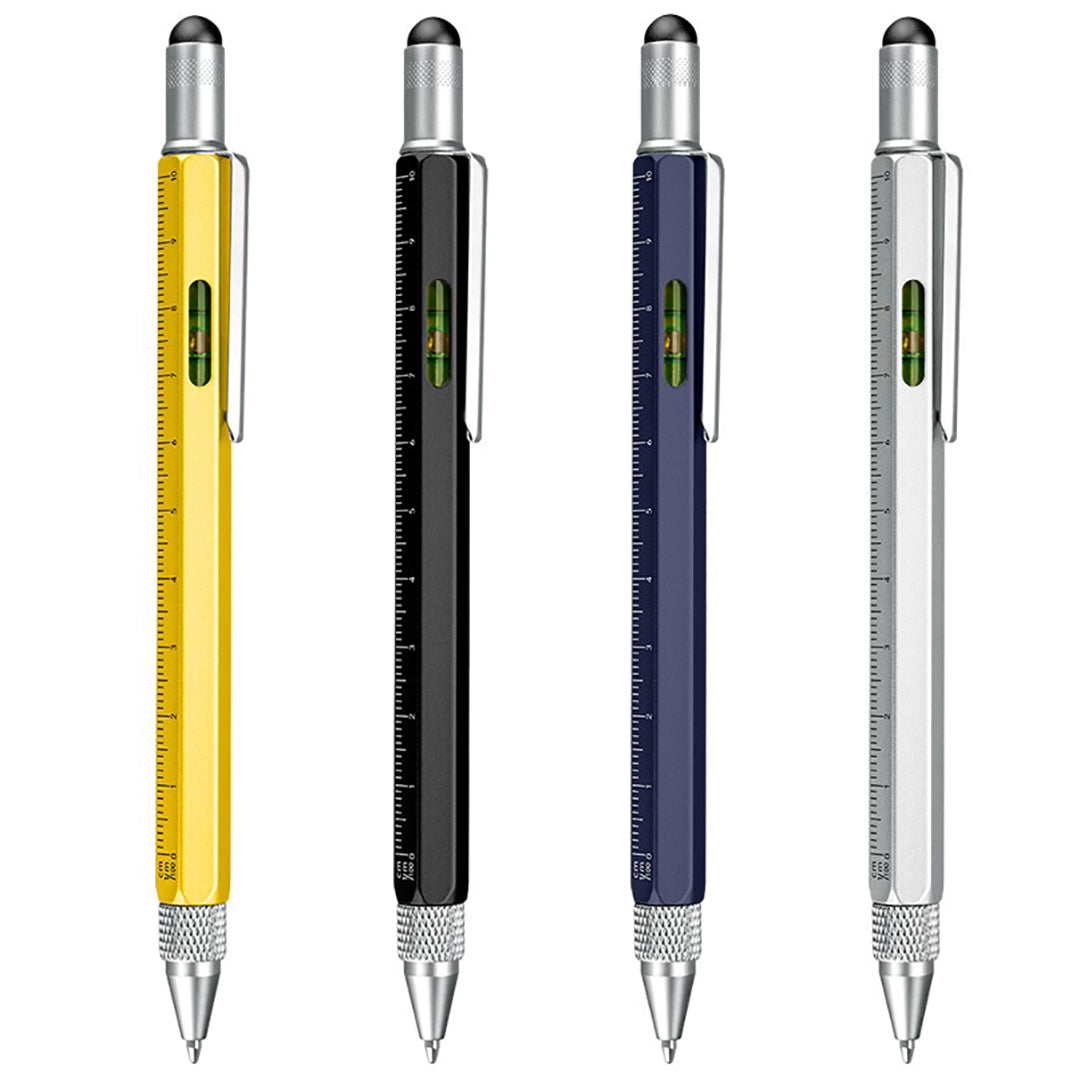 PACKAGE INCLUSION:

1 x 6 in 1 Multi-functional Stylus Pen