SAY HELLO  TO A FOG FREE VISION 👓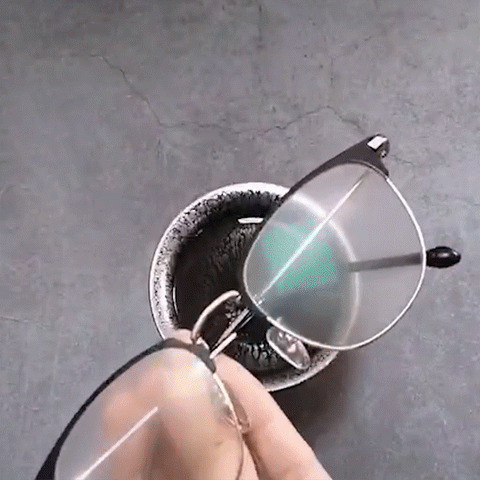 Do you want to experience a clear view through your eyeglass? Try to use our Anti-Fog Glasses Cloth, better quality than used wipes. With this Anti-Fog Glasses Cloth, you can prevent fogging on all types of eye-wear.
This anti-fog glasses cloth is not only a lens cloth, it contains special molecules. After wiping the lens with it, it can prevent the condensation of water vapor on the lens. The water vapor will be evenly distributed in a thin layer of the lens, instead of forming small water droplets that hinder the sight.
FEATURES

☑️ Anti-Fog Cleaning Cloth Principle - The cloth fiber cleaning cloth contains special molecules to prevent condensation on the lens and no longer worry about fog. Made from environmentally friendly materials, harmless to the human body and glass.
☑️ Reusable Durable Effect - Our anti-fog microfiber cleaning cloth is made using advanced nanotechnology. Each cleaning effect can last 10-24 hours, please keep the anti-fog microfiber cleaning cloth sealed after use, it can be used repeatedly more than 1000 times.


☑️ Available Scenes - Breathing while wearing a mask can make the glasses fog up easily. When eating, drinking coffee, lighting, and skiing, and cycling, the heat will cloud the lens; When the temperature difference between indoor and outdoor is too large, the lens will fog up. By using it, you no longer have to struggle with blurred vision.
☑️ Easy to carry - The anti-fog cleaning cloth is small in size and light in weight and can be easily carried in your purse, pocket, or Inclined shoulder bag.