MINI POOL!

Your babies will love the feel of the ocean 🌊
Sea waves are great fun but too dangerous for your little one. With a built-in mini pool inside the tent, your baby can now enjoy the beach as much as you while staying safe!

FEATURES
Instant Pop Up/Fold Down - What we like about this tent is that it's portable, convenient, and easy to use. It instantly pops open to set itself up and folds down in a matter of seconds.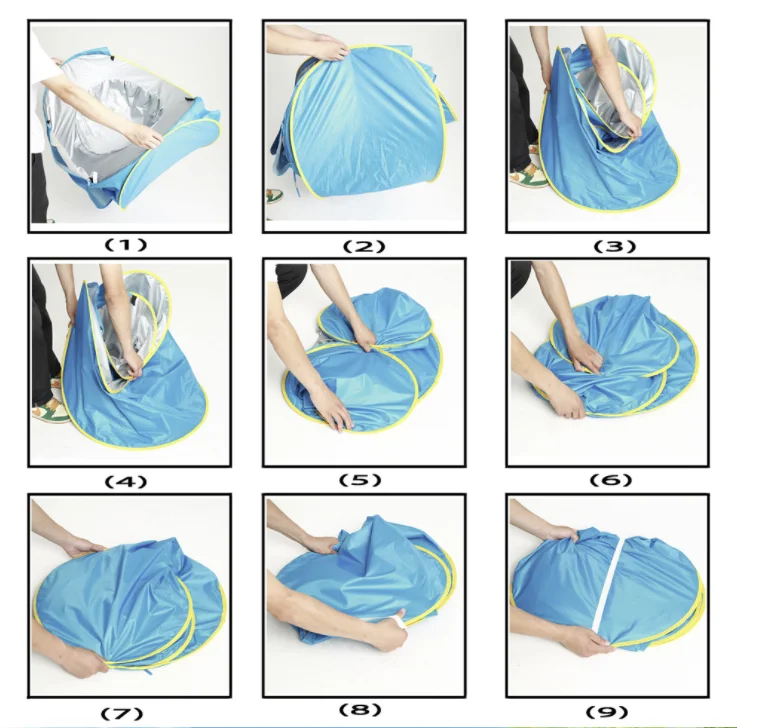 UV Protection - 
The tent also comes with 50+ UV protective fabric, protecting your baby from harmful sun rays.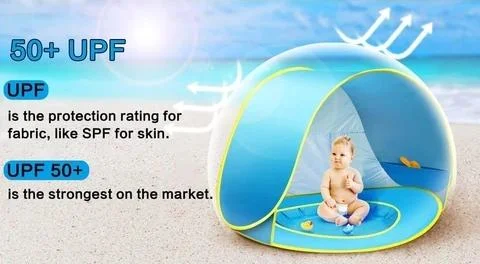 Mesh Curtain & Airflow - 
We want your child to enjoy the outdoors as much as possible. That is why we have designed a mesh window at the back of the tent to
allow for a breeze and good ventilation
.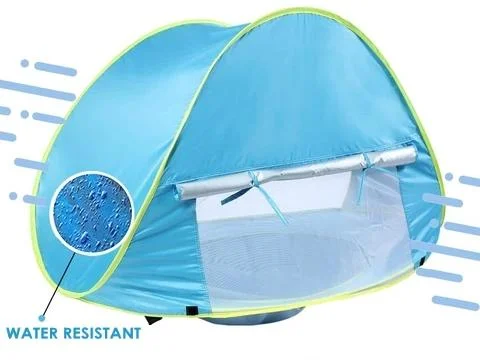 Multi-Purpose Baby Beach Tent - Great for the beach, park, backyard and any soft ground. Children can play with water or sand in this beach tent which makes them very happy. This beach tent allows the baby to play in the water instead of going to the seaside, parents can have extra time to enjoy the beach.