Keep Your Precious Furniture Away From Scratch With Our Cat Scratch Guards!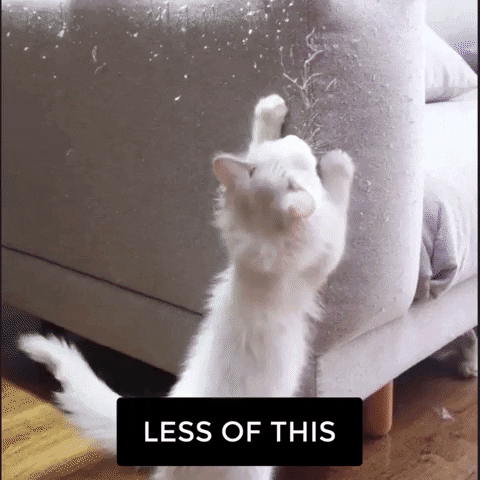 Say no more, this Cat Scratch Guards training tape teaches your pet to never step anywhere near the affected area. Our furniture protector is a long-term solution to cat claw damage prevention.
FEATURES
✅ No Residues - It uses innovative double-sided adhesives for all types of ceramic surfaces. Furniture protectors from cats are necessary to guard your investment and give you peace of mind.
✅ 100% Transparent and Camouflage - Completely transparent and unobtrusive. No more eyesore alternatives like cloudy, opaque cat tape or cheesy furniture cover because nobody wants to sit on it!
✅ 100% Pet Safe - Made of medical-grade adhesive, non-toxic, hypo-allergenic, suitable for all cats. Cat and furniture friendly!
✅ Tailoring and Customization - Use an entire cat training tape to cover the entire surface or cut into smaller areas. There are no more ugly, messy tapes!
✅ Cat's Deterrence and Behavioral Changes - Cats detest slimy claws and slimy surfaces. This simple and effective cat repels double-sided tape for cats and teaches your cat not to catch. Put it on your furniture, train your cat it's not a fun place to scratch.