Cure Girl Decorative Vase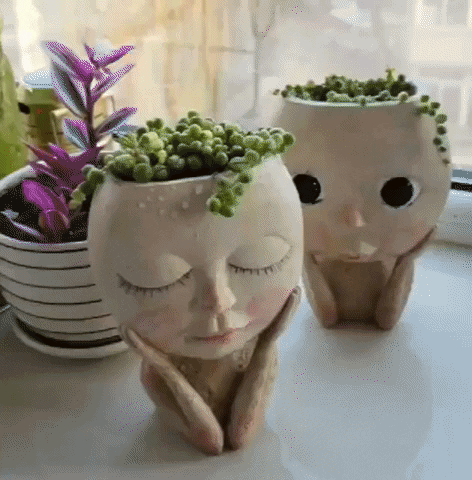 FEATURES:
🌱 HIGH QUALITY -  Made of quality resin that is durable and lightweight. Designed for long-term use.
🌱 DRAINAGE HOLE: It has a removable rubber stopper that meets your demand for directly planting in the pot. It also has a drainage hole to drain excess water, protecting your plant roots healthy grow.
🌱 HOME OFFICE DECORATION: Grow a mini cute plant with this head planter! Perfect for herbs, succulents, or cacti.
🌱 SPECIAL GIFT: This is one of the best gifts for plant Momma's out there. Ideal for occasions such as Birthday, Christmas, Mother's Day, Father's Day, Thanksgiving, and many more!