Detangling Nylon Bristle Brush
No More Messy Hair With This Detangling Nylon Bristle Brush!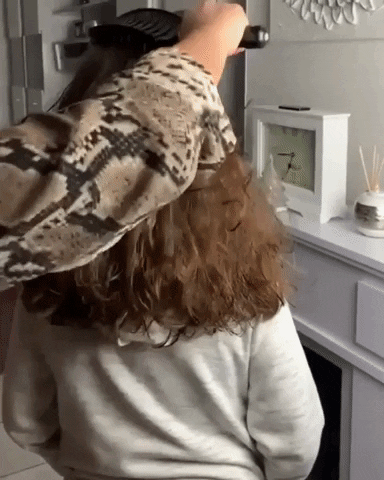 Our innovative Detangling Nylon Bristle Brush gently detangles for soft, manageable strands, which helps lock in moisture, balance strands, and release negative ions so you're left with shiny, healthy-looking hair.
The combined nylon tips and boar bristles gently glide through tangled and wet hair without the discomfort of traditional brushes. The flexible body conforms to your head, so you experience a gentle glide. Plus, open slats allow for better airflow for faster blow-drying.
FEATURES
✔ BOAR BRISTLE HAIR BRUSH – Natural boar bristles promote healthy hair by stimulation of natural oils from the scalp.
✔ CURVED & OVERSIZED HEAD – This curved hair brush has an extra-large head with a curved shape that functions with all hair types by allowing optimum contact points and angles with the scalp while promoting natural hair oil stimulation.
✔ DETANGLING HAIR BRUSH – Added nylon bristles help detangle thick hair and massage the scalp. With a mixture of natural boar bristles & nylon pins, this brush is perfect for detangling the hair while spreading oils from the root to the tip of your hair.
✔ VENTED HAIR BRUSH FOR BLOW DRYING - This boar bristle hairbrush is vented for faster drying with a blow dryer.
✔ FOR ALL HAIR TYPES – This can be used by men & women regardless of hair type. Fine hair can take advantage of the boar bristles stimulating natural hair oils for healthier hair, while thicker hair will enjoy the detangling features of this hairbrush.