Achieve The Perfect Eyebrow with our Eyebrow Stencil Kit!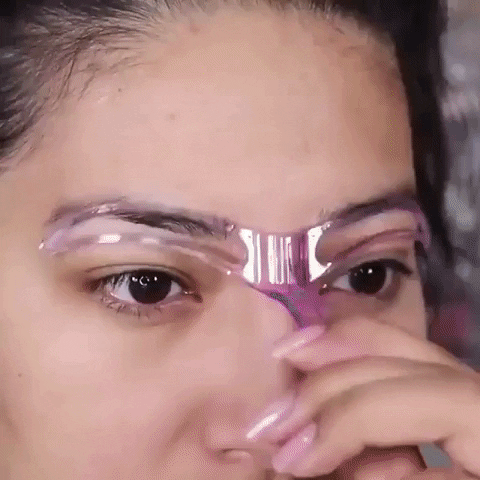 You always wanted to have thick, beautiful brows like all the models, but never managed to make them right? We are here to help! With our Adjustable Eyebrow Stencil, you can get natural and symmetrical eyebrows in less than a minute!
Our eyebrow stencil is specially made for trimming and shaping eyebrows easily with confidence. Just choose your favorite eyebrow style and with this tool, you can draw your eyebrows exquisitely and accurately no matter if you use eyebrow powder or eyebrow pen. The results will be fantastic!
FEATURES:
✨ Perfect For Everyone - It can help you create 8 different styles and adjust the shape of your eyebrows in order to obtain natural, symmetrical double and perfect eyebrows! 
✨ Quality Material - Made of safe and high-quality plastic materials, soft, comfortable, and durable. Plus, it is hypoallergenic!
✨ Reusable - Simply wipe with a damp cloth after each use.
✨ Time-Saving - Our eyebrow stencils not only for beginners but also for skilled ones. It can quickly help those who usually find no eyebrow position and have makeup spacing problems to get a pair of symmetrical satisfaction brows. It is a perfect makeup tool! 
✨ Easy to Use and Carry - The strap used to stabilize the eyebrow stencils is adjustable so you can easily create a perfect eyebrow in no time! Plus, it has a lightweight design so you can bring it with you everywhere without inconvenience!
PACKAGE INCLUDES: 
8 x Eyebrow Stencil