Bring a romantic vibe into any room with this delicately crafted Magical Willow Branches ✨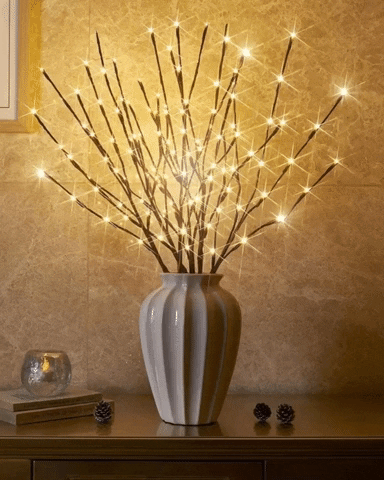 This special tree has long held the secret to alleviating resentments and helping protect against evil. Keep your Magical Willow Branches illuminated as a symbol of hope when life gets challenging and to ward off malevolent spirits that may darken your doorstep. Enjoy its light as a reminder in good times that you are resilient and can weather anything that comes your way.
FEATURES:
✨ Transform Your Space - Put them anywhere! These magical branches can be used in any vase to instantly change the environment of any room.
✨ Exquisite Detail - Well-designed and made as an artwork, which is more vivid and natural. Plus, branches are bendable, you can adjust them, make them twist, or pull them up or down to create your own natural look
✨ Safe and Easy Use - Battery-powered, requires a 2 AA battery (not included). Completely safe for operation. The cord can be hidden in the plant pot. So let these Magical Willow Branches add elegance to your house.
✨ Perfect Home Decor - These branches are versatile and can be used in many different ways. You can have them indoors or outdoors whichever you prefer!