Holds Screws and Nuts With Just One Finger!

🔩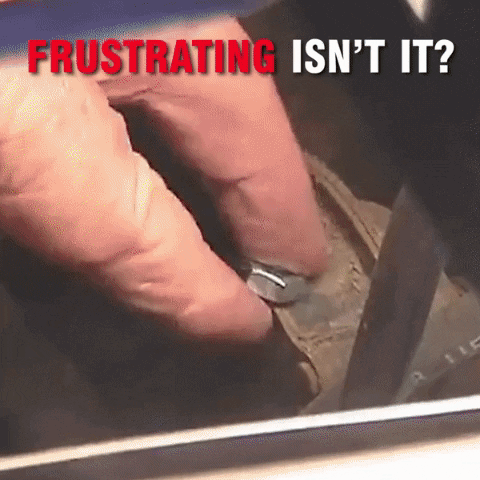 This stretchy finger sleeve slips on your finger and turns it into a professional tool. The powerful magnet of Magnetic Finger Sleeve at your fingertip allows you to hold and retrieve any small metal object with precise control. Use it to easily start a variety of fasteners in tight-fitting or difficult to reach places. 
FEATURES
✅ Power At Your Fingertip - Powerful magnet embedded at the pad of your fingertip allows you to hold any small ferrous metal objects with precise control. Complete tasks effortlessly, such as safely holding a nail in place or positioning a screw.
✅ When You Can't Afford To Drop It - Innovative tool ideal for use in tight spots and those hard to reach places while you are working on a task to avoid fumbling around blindly for dropped screws, nuts, bolts, and washers.
✅ Handy Tool For The Entire Family - Turn your finger into a professional tool by slipping it over your finger of choice. Made from polyester, spandex, is able to stretch to accommodate most normal sized human fingers. Great gift for any occasion for the technician or mechanic in your life.
✅ Versatile And Multi-Use - An indispensable tool for a wide range of projects around the house or workplace. Great for automotive, mechanical, & watercraft maintenance; home improvements/repairs, motorcycle, arts/crafts, plumbing/electrical.
✅ Be Prepared Whenever You Go - Save time and trips to replace lost parts by keeping this easy to use and reliable tool handy. Small enough to stow away conveniently in your backpack, glove compartment, workbench, toolbox, garage, or kitchen drawer.