Get A Perfectly Airtight Seal! 👌
Seal it up within seconds and keep your food fresh with the amazing Mini Bag Sealer! It instantly locks your food airtight and keeps it fresh for longer periods of time!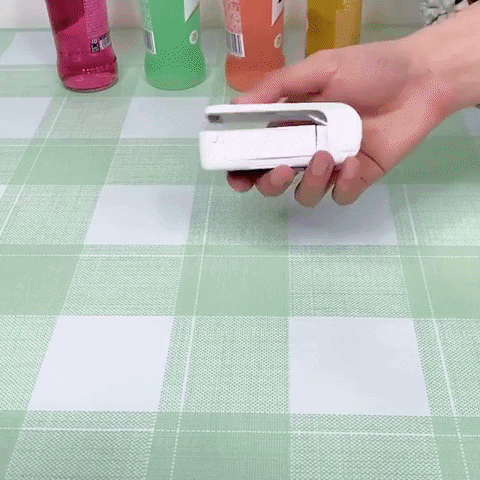 FEATURES

✅ HIGH-QUALITY MATERIAL - Made of premium quality ABS plastic material that is extremely durable and will last for years!

✅ EASY TO USE - Instantly seal your opened bags to keep them airtight and fresh for longer periods of time!

✅ MULTIFUNCTIONAL - The mini sealer can cut open plastic bags with one end and seal them tightly with the other end. It is a great device to have if you are carrying food while traveling, or if you want to reuse plastic bags efficiently. 
✅ PORTABLE - It has a hook so you can hang it up with other utensils. Perfect portable bag sealer for kitchen, hunting, fishing, camping, travel, and more.