This Miter Saw Protractor eliminates calculations, reduces errors, and provides greater accuracy for your measuring needs!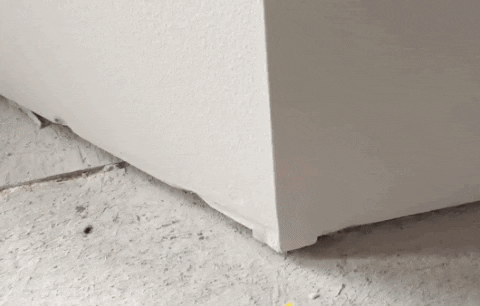 This protractor is designed to help you measure the correct and precise level angle effortlessly. The protractor supports any angle measurement from 0 to 360°, which can provide you with the exact angle you need, which is very practical.
FEATURES

 📐Elaborate Design: The internal O-ring mechanism can be rotated during operation to ensure that accurate reading can be obtained on both the internal and external corners, and to avoid wrong measurements during the bevel cutting process.
 📐Rugged and Durable: This triangular fixture goniometer is more durable and sturdy than other PVC plastic saw miter gauges because it is made of high-quality ABS. In addition, the miter saw gauge is scratch-resistant in daily use.
 📐Accurate Measurement: The accuracy of the protractor is ±0.3 degrees. This is a good choice for most projects and daily use. Has an easy-to-read precision infrared engraving scale with clear scales.
 📐Easy to Use: Due to the adjustable and foldable design, the miter saw angle finder is not only easy to use, but also easy to carry or store, and has a unique tightening mechanism that can be operated with one hand.