Multi-functional Heavy Duty Clip (10 Pcs)
With this clip, any gale will not be a trouble for your beautiful outdoor camping time!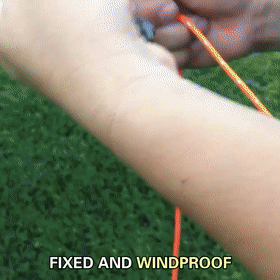 The unique toothed crocodile mouth design makes the teeth more stable. Designed with adjustable helical thumbscrews, the mouth can be opened approximately 0.25 inches to fit the heavy-duty tarp.
FEATURES
Durable Material: Made of high-strength nylon material, which is waterproof, weather-resistant, tear-resistant, lightweight, and durable. Bolted fastening for superior bite force, connection, and heavy-duty.
Lightweight Size: It is lightweight to carry anywhere, the hole is 0.5 inches in diameter so you can stretch it with elastic rope or hook without any difficulty.
Easy To Install: The Multi-functional Heavy Duty Clip can be easily used by simply tightening or loosening the screw knobs to provide excellent clamping pressure control without damaging the fabric.
Widely Used: Ideal for outdoor camping tents, awnings, caravans, tarpaulins, canvas, awnings, boat covers, swimming pool covers, temporary coverings, or any fabric that requires extra support points.