Multifunctional Installation Tool
This multifunctional Installation Tool will help get to the toughest spots!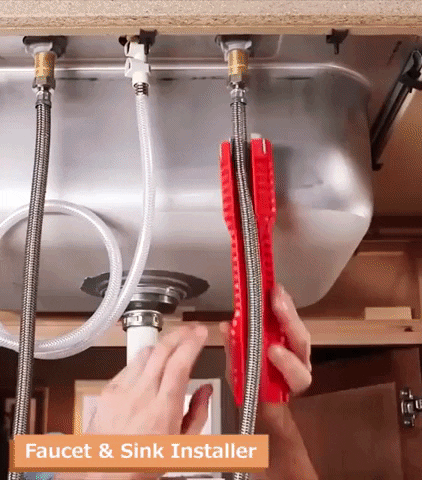 FEATURES:
✅ High Quality: Made of lightweight,high-strength ABS engineering plastic construction and two durable aluminum inserts. It is solid enough for professional operation.
✅ Efficient Design: This multipurpose tool is indispensable in replacing an ordinary wrench in virtually every situation suitable for small space operation and easy to rotate. It also allows easy access over existing supply lines; extra-long design lets you turn hard-to-reach mounting nuts on faucets, sprayers, and ball cocks.
✅ Easy to Use: Simply snap the position and rotate quickly, then replace the nut installed from the faucet. This repair and installation hand tool is suitable for faucets and sinks. 
✅ Multipurpose: Ideal for most common 2, 3, 4, and 6 tab basin nuts. Especially for shut off valves, strainer baskets, faucet nuts, plumbing, and more!