MULTIFUNCTIONAL KITCHEN COOKING SPOON
Your all-in-one kitchen utensils!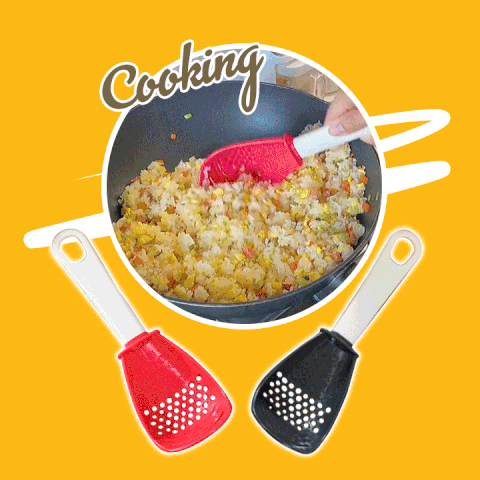 FEATURES

✔ High-Quality Material: It is made of food-grade silicone material, which is odorless, non-toxic, hygienic, and safe to use.
✔ Creative Design: The bumps and holes at the bottom are designed for grinding and mashing potatoes. When scooping out food from a cooking pot or frying pan, it can also filter out excess oil.
✔ Multi-function: Multi-function kitchen cooking spoon, the head is curved, can be used for cooking, mashing, and grinding garlic, potatoes, or ginger. It also has the function of an egg beater.
✔ Easy To Clean and Store: Non-stick design, easy to rinse. There are hanging holes at the end of the handle for easy storage.

✔ Save Space: Hang on the wall when not in use to keep the kitchen organized, nice and beautiful.