Non-Contact Voltage Tester Pen
.
This Non-Contact Voltage Tester Pen automatically detects low voltage and standard voltage for Easy Wiring!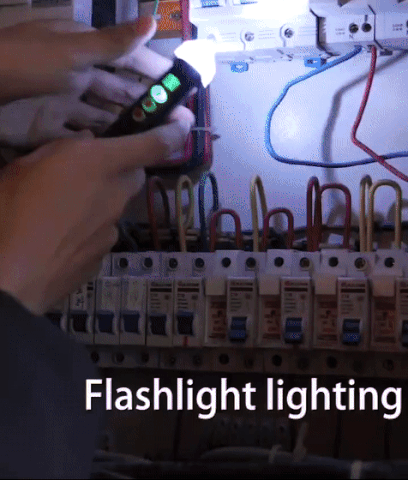 FEATURES
✅ Non-Contact Voltage Tester Keep You Safe - It can automatically detect the live wire or null wire, which indicates by different sounds, lights, and screen displays.
✅ Adjustable Sensitivity & Dual Range Testing - You can adjust the sensitivity according to your needs (12-1000V AC or 48-1000V AC); Automatic Recognition of Voltage Intensity; the NVC sensor of the probe can automatically identify the voltage and display it on the LCD screen.
✅ High Definition LCD Screen and LED light - New style of LCD display indication showing 8 levels of the voltage range (green light indicates low voltage; red light indicates high voltage which can be dangerous to body).
✅ Buzzer Alarm - Distinguish the live and null wire through the different frequencies of the alarm sound. When it senses the voltage around, it starts beeping, even though the tester pen hasn't touched the item. As voltage is stronger, it beeps louder.