Pet Hair Removal Tool (2pcs)
Pet Hair Remover that works while you wash and dry your clothes!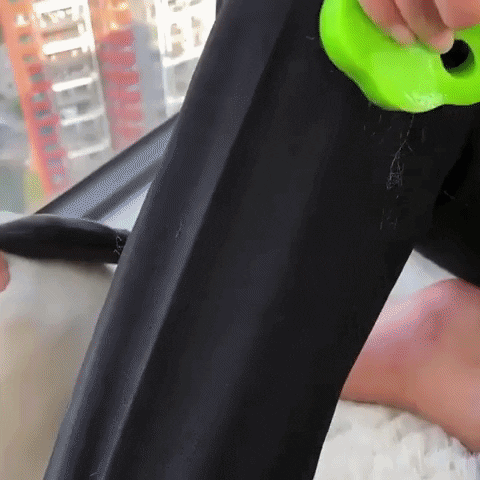 A safe, re-usable, and effective pet hair remover that goes into your washer/dryer and gently removes pet hair from your clothing. Just place it into your clothes washer during your regular washing cycles, and it goes to work gently adhering to and separating pet fur or pet hair from your clothing.
While effective in the washer, it works fantastic in the clothes dryer along with your freshly washed laundry, often filling up your lint trap faster than ever.

FEATURES

✅ SIMPLE TO USE: This pet hair remover for laundry can either directly remove the hair on the clothes or put it in the washing machine and dryers. With the operation of the machine, the pet hair remover for clothes completely absorbs the hair on the clothes making them look brand new!
✅ WIDE FUNCTIONS:  Can be used for pet hair remover, human hair remover, dust, paper, and other impurities. Perfect for home, car cleaning, and other occasions. Easy to use, saves time and energy.
✅ PREMIUM QUALITY: Made of safe material, very soft, with good adhesion and durability. It can catch hair, dust, and pet dander, just easily pull it off the clothes and then rinse it into the drain.
✅ REUSABLE: Easy to clean and also can save water, detergent and time. Rinse with water after use and dry in a cool place (avoid direct sunlight), keep it sticky.