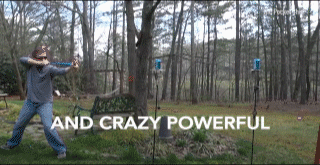 If you're looking for a unique new way to enjoy shooting, give the pocket tool a shot.
The Pocket Slingshot is a survival tool/toy that works like a fishing pole, and even a bow!
FEATURES
Unique Design - The patented circular design of our Pocket Slingshot allows you to load the device, aim it, and hit different projectiles at two to three times the rate of a regular slingshot.
Fast, Strong, Accurate - The revolutionary concept overshadows conventional skidding.
Portable - It measures just 1.3 inches deep when closed, which makes it perfect to carry around in a pocket, backpack, camping gear, or tackle box.
High Precision / High Shot Speed ​​- Very fast aiming and shooting possible up to six times its power - 12 joules with pocket-shot ammunition made of carbon steel.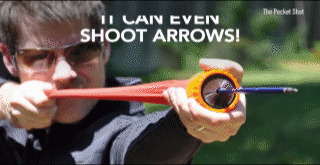 PACKAGE INCLUDES:
1 x Pocket Slingshot
10 x Steel Ball