Portable Electronic Stethoscope
EASILY FIND WATER LEAKS WITH THIS PORTABLE ELECTRONIC STETHOSCOPE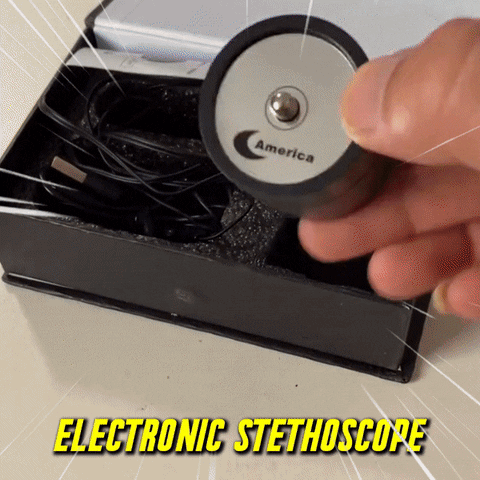 This Portable Electronic Stethoscope finds leaks under concrete and solid surfaces, decking, floors, and more. It can hear leaks in metal and plastic pipes under the soil, landscaping, aggregate, and solid surfaces as well.
Our Portable Electronic Stethoscope gets you to hear the leak, even at a distance. This includes touching the ultra-sensitive. With it, even a whisper can be heard from a leaking pipe.
FEATURES:
✅ WIDE SCOPE OF APPLICATION: It can be used for pipeline side leakage or floor heating detection. It is suitable for various materials and ground, pipelines, or walls.
✅ SENSITIVE SOUND SENSITIVITY: The high-sensitivity metal alignment with headphones improves the sensitivity and sound quality.
✅ SUPERB AND POWERFUL FUNCTIONS: Compact and complete function, with charging hole, earphone hole, and upward switch knob. Smart designed, easy to use and adjust.