Reversible Finger Joint Glue Router Bit
Make super strong joints with our Reversible Finger Joint Glue Router Bit!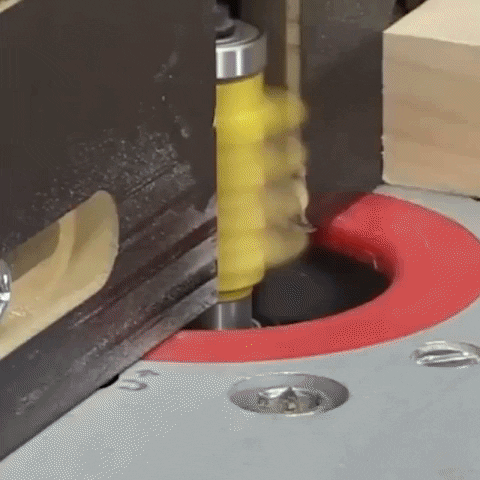 With this Reversible Finger Joint Glue Router Bit, you lengthen or connect wooden boards effortlessly without nails. Precise gaps and tongues provide strong joints that will hold and stay in place!
FEATURES:
✅ Strong Joints - Accurately creates gaps and tongues to make strong end-to-end joints in all wood and wood composites. Great for doors, cabinets, tables, shelves, more!
✅ Quick & Easy - Sharp blades let you lengthen and connect boards by creating joints quickly & easily with a flawless finish. Perfect for amateurs and professionals for all kinds of woodwork!
✅ Durable Materials - Solid fortified C3 Carbide tipped blade & carbon steel handle. Micro grain grade provides increased strength and utmost resistance.
✅ Safe to Use - Heat-resistant Teflon coating & anti-kickback design prevents sudden unintended movement & accidents. Tested for high-speed use, exceeding the 22,000-RPMs delivered by most portable routers.
✅ Cut All Woods - Great on MDF, solid wood, particleboard, plywood, etc. Perfect for flooring, door paneling, and more!