Remove Damaged Screws Quick And Easy With This Screw Extractor Set!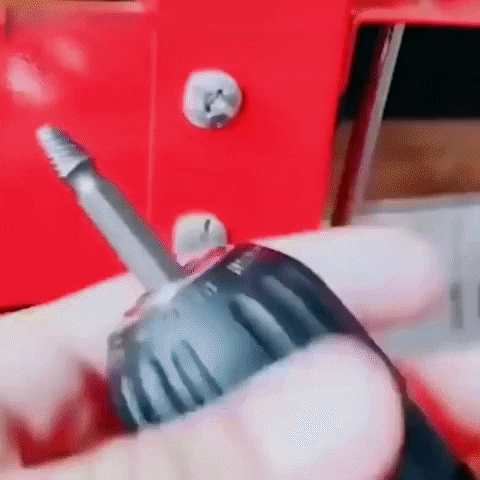 These screw extractors work with any drill and all the screw size or bolt, these extractor tools are used to reverse the damaged screw counterclockwise until it is released.
FEATURES
✅ REMOVE DAMAGED SCREWS EFFICIENTLY:  Specially designed to remove stripped or damaged screws and bolts in wallboard, wood, and sheet metal applications quickly and easily, making your work easier.
✅ PREMIUM MATERIAL: Made of superior high-speed steel with high hardness and anti-corrosion features, which ensures high efficiency and stable performance. Great for removing stripped, broken head, rusted, unscrewed, free-spinning, and deck screws.
✅ EASY TO USE: More convenient than double-sided screw remover. Two easy steps, just need an electric drill, no other tools need, no need to change up and down, select a smaller bit than the damaged screw, and you can easily remove the screw! But please make sure to run the drill in reverse during the process.
✅ MORE SIZE OPTIONS: Includes 4 Different Sizes - ( 1#, 2#, 3#, 4#) in one set, which is suitable for most drills and sizes of screws or bolts (4-12mm). This screw remover set works on Allen bolts, Machine Screws, Lag Bolts, Wood Screws, Hex Bolts, Sheet Metal Screws, Rounded Bolts, etc.