Tire Pressure Monitor Valve
Properly Inflated Tire Not Only Saves Lives, They Also Reduce Tire Wear And Increase Fuel Economy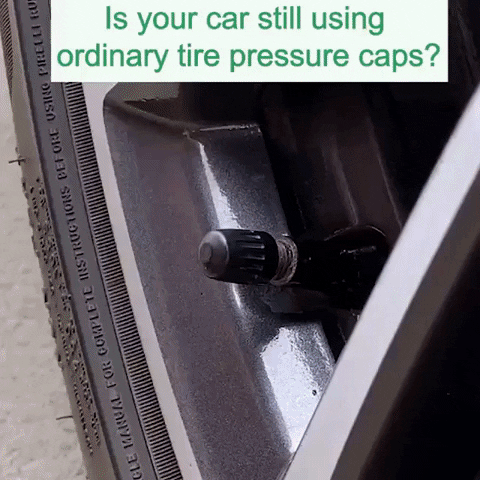 Precision tire pressure monitors or tire monitoring valve caps make it easy for drivers to check tire pressure at a glance without a tire pressure gauge. Our valve monitors indicate when tires are under-inflated by as little as 10 percent

Fits passenger vehicles, SUVs, trucks, trailers, motorcycles, ATVs, RVs, commercial and emergency response vehicles.
FEATURES
Properly Inflated - Proper air pressure in the tires help evenly distribute the weight of the vehicle across the tire's tread pattern. It ensures the stability of vehicles and tires.
10% Air Loss - Our tire pressure monitoring valves can even detect 10% of air loss to help you enhance the longevity of your tires by preventing premature wear and tear.
25% Air Loss - Under-inflation can lead to tire failure. If the tire pressure is too low, the tire's surface area touches the road and enhances the friction. This can lead to overheating, tread separation, and even accidents.
PACKAGE INCLUDES
4 PCS x Tire Pressure Monitor Valve