This is an ideal choice for home maintenance and repair!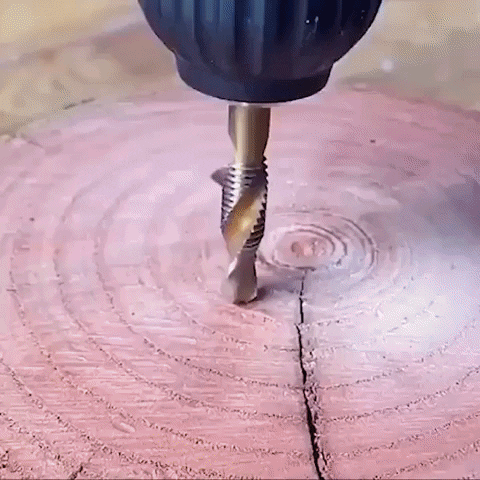 FEATURES:
✅ 6pcs Twist Drill Bits - Comes in 6 different sizes from M3 to M10, which can be used for various tapping. The tap adopts a spiral groove design which creates a smoother process for removing chip.
✅ HSS Coating - It is supported by high-speed steel and the surface is nitrided to achieve high hardness, rust resistance, wear resistance, and durability.
✅ High-speed Cutting - The spiral groove design can quickly remove particles, reduce friction and heat, so as to achieve faster, easier, and more precise drilling performance!
✅ Easy To Use - Each tap drill is engraved with its size, convenient for you to choose the suitable size with a glance. A tapered end on a hex shank can prevent excessive knocks. Plus, the back taper exceeds the tap to prevent over-drilling and damage to the thread.
SPECIFICATION: TAP DIAMETER
M3 - 0.5mm                        M6 - 1.0mm
M4 - 0.7mm                        M8 - 1.25mm
M5 - 0.8mm                        M10 - 1.5mm