Universal Oil Filter Wrench
Quickly remove over tightened and hard-to-reach oil filters with Oil Filter Wrench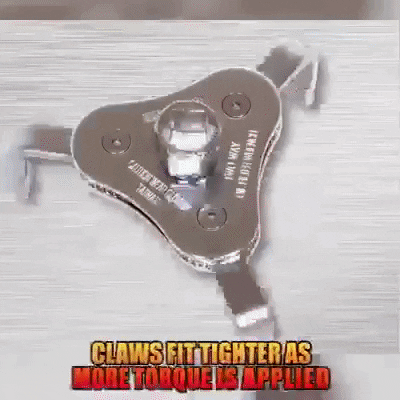 FEATURES
HIGH-QUALITY MATERIAL - Made of high-quality cast steel, our oil filter wrenches are not only built tough but the surface is treated with a high-quality black anodized finish to prevent corrosion.
QUENCHING FORGING - The gear is integrally quenched and forged, with strong locking force to prevent slippage.
USER FRIENDLY - Meticulous sanding makes the texture more smooth, offers a comfortable operate feeling.
GREATER GRIP - Our wrench holds up to half of the filter for a greater grip which could reduce the risk of slipping if the filter is stubborn or damaging the filter.
CONVENIENT & SAVE TIME - Reduces time-consuming removals and removal of stubborn filters.