Turn Your Bottle Into A Wine Glass!

🍾🍷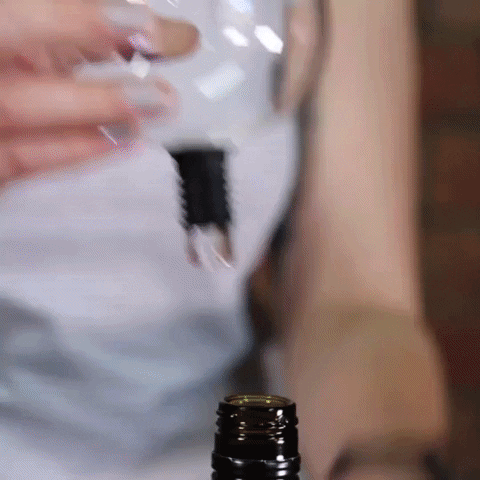 Drinking wine straight from the bottle tends to look quite unsophisticated, plus you'll be missing out on the flavor and aroma enhancing that aeration provides. But not with our new Wine Bottle Glass that turns any wine, beer, soda, or champagne bottle into an extra-large glass!
FEATURES:
🍷 High Quality - Made from quality glass and uses a 100% silicone sleeve that fits into most bottles. It is also BPA Free, odor-free, and safe to use. Plus, it is freezer-safe!
🍷 Labor-Saving - Pouring wine is such a chore, so simply screw this hand-blown custom glass into your favorite bottle of wine and enjoy drinking. It makes drinking from the bottle classy or just plain FUN!
🍷 Easy To Clean - Just put it in the dishwasher top rack overnight.
🍷 Makes A Perfect Gift - If you're looking for a great gift for wine drinkers, this is it! It's a hilarious gift for anyone who says they just want to have one glass. Also, great for events like birthdays, anniversary, Christmas, Thanksgiving, and more!
SPECIFICATIONS
Capacity: 260 ml