Keeps Wine Sparkling Fresh!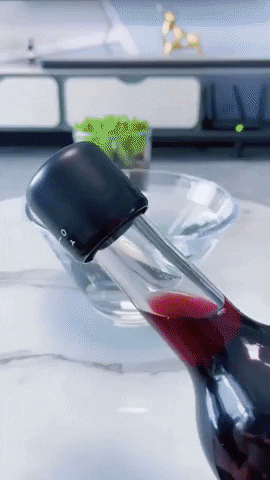 FEATURES

✅ Premium Quality - The reusable sealers are made with high-quality ABS and food-grade silicone, insuring them to be high-class wine accessories. Great for a household, hotel, club, bar, and more to use.
✅ Innovative Rotating Lock Design - The champagne stopper is innovatively designed with a rotating design. You only need to rotate the upper part of the cork to unlock it, then close the cork tightly, and then turn the champagne cork. The upper part is locked back to its original position to realize hermetic preservation.
✅ No Leaks & No More Wasting - The savers preserve just like the original cork, keeping the fresh to a maximum degree. They provide you with a way to store the opened wine, champagne, cava, prosecco, and sparkling without wasting or leaking. Please note the stoppers are suitable for traditional wine bottles with an inner diameter of 18-20mm, please check the size information carefully before purchase.
✅ Keep Fresh Longer - The premium corks have excellent airtightness which preserves freshness by minimizing wine or champagne oxidation.